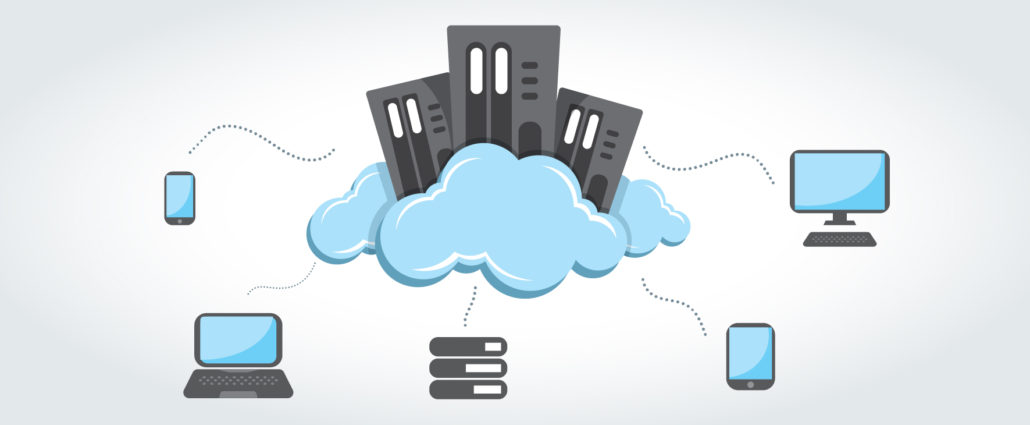 Virtualization Desktop Infrastructures Wiki
The Ultimate Guide to RDS, Citrix Virtual Apps/Virtual Desktops,
VMware Horizon & PCoIP
What are Virtualization Desktop Infrastructures (VDI)?
Virtual desktop infrastructure (VDI) is a desktop virtualization approach in which a desktop operating system, typically Microsoft Windows, runs and is managed in a data center. The desktop image is delivered over a network to an endpoint device, which allows the user to interact with the OS and its applications as if they were running locally. The endpoint may be a traditional PC, thin client or a mobile device.
In 2006, Virtualization Desktop Infrastructures (VDIs) began to emerge as an alternative to the server-based computing model used by Citrix and Microsoft Terminal Services. Today, VMware, Citrix and Microsoft all offer their own VDI platforms.
Persistent VDI vs Non-persistent VDI
VDI can be either persistent or non-persistent. Each type offers different benefits:
With persistent VDI, a user connects to the same desktop each time, and users can personalize the desktop for their needs since changes are saved even after the connection is reset. In other words, desktops in a persistent VDI environment act like personal physical desktops.
In non-persistent VDI, where users connect to generic desktops and no changes are saved, it is usually simpler and cheaper since there is no need to maintain customized desktops between sessions. As a result, Nonpersistent VDI is often used in organizations with many task workers or employees who perform a limited set of repetitive tasks and don't need a customized desktop.
The Options
There are four main companies which provide these VDIs: Citrix, VMware, Microsoft's RDS and PCoIP. Currently the two biggest players are Citrix and VMWare.
History
During the early years of computing, there would be two rooms. One was the clean room with large, ceiling high mainframe computers. In the other, rows of terminals or user access. A user would login remotely to the mainframe using a terminal, sharing the system with dozens of other users, each being allocated part of the processor's time and memory.
Eventually personal computers evolved and each user had their own individual machine at home and one on a desk at work. While this was an unparalleled innovation, there were many challenges for the IT departments that sprung up almost overnight to handle the never ending stream of technical problems. The cost of owning and maintaining a mainframe was replaced with the cost of managing hundreds of personal workstations along with the multitude of software packages and optional hardware devices.
Personal computers became more powerful, evolving into server grade systems. Packed with processing power and speed, the new servers quickly overtook their predecessors, the older massive mainframes. Desktops moved back onto the servers and off the desks of users. Users were given terminals so they could log in remotely to their desktops. Computing technology came full circle: Virtualization was born, again. As server technology became more compact, server farms were cultivated and cloud computing came into existence. Whole office networks could be moved into the cloud and IT departments redeployed and reduced in size.
Benefits of VDI
This approach can have many benefits, depending on the type of VDI deployed. As little actual computing takes place at the endpoint, IT departments may be able to extend the lifespan of otherwise obsolete PCs by repurposing them as VDI clients. And when the time does come to purchase new devices, organizations can buy cheaper, less powerful machines.
Nonpersistent VDI also helps when it comes to management. IT has a minimal number of master images to maintain and secure, which is much simpler than managing a complete desktop for each user.
Because all data lives in the data center, not on the endpoint, there are significant security benefits of VDI. A thief who steals a laptop that uses VDI can't take any data off the machine, because there is no data on the machine.
Other benefits of VDI include the ability to more easily support remote and mobile workers.
Drawbacks of VDI
The cost savings associated with endpoint hardware can disappear quickly, however, after factoring in IT infrastructure expenses.
Storage in particular can make VDI cost prohibitive. When a desktop runs locally, the operating system, applications, data and settings are all stored on the endpoint. There is no extra storage cost; it's included in the price of the PC. With persistent VDI, however, the OS, applications, data and settings for every single user must be stored in the data center. Capacity needs, and the cost required to meet them, can quickly balloon out of control.
VDI's reliance on network connectivity presents another challenge: Users can't access their virtual desktops without a network connection, and weak connectivity can hinder desktop performance. This problem is especially common with graphics-intensive applications and other software with high processing demands.
In addition, VDI can complicate software licensing and support. Nonpersistent VDI especially causes issues, because some licensing and support agreements do not allow for software to be shared among multiple devices and/or users.
Session Protocols
Each endpoint device must install the respective client software or run an HTML5-based session that invokes the respective session protocol. Each vendor offering platform is based on a display protocol that carries session data between the client and computing resource:
Citrix
Independent Computing Architecture (ICA)
Enlightened Data Transport (EDT)
VMware
Blast Extreme
PC over IP (PCoIP)
Microsoft
Remote Desktop Protocol (RDP)
High-Definition User Experience (HDX) from Citrix is largely an umbrella marketing term that encompasses ICA, EDT and some additional capabilities. VMware user sessions can be based on Blast Extreme, PCoIP or RDP. Microsoft Remote Desktop can only make use of RDP.
The session protocol controls the user display and multimedia capabilities; the specific features and functionality of each protocol vary. PCoIP is licensed from Teradici, whereas Blast Extreme is VMware's in-house protocol. In addition, EDT and Blast Extreme are optimized for user datagram protocol (UDP).
The session protocols listed above minimize and compress the data that is transmitted to and from the user device in order to provide the best possible user experience (UX). For example, if a user is working on a spreadsheet within a VDI session, the user transmits mouse movements and keystrokes to the virtual server or workstation, and bitmaps are transmitted back to the user device. Note that the data itself does not populate the user display, but instead bitmaps representing the data are shown. When a user enters additional data in a cell, only updated bitmaps are transmitted.
Competition between Citrix and VMware
Citrix and VMware are the top competitors in the VDI market. The two have been competing for years now and constantly work to one-up one another.
Citrix Virtual Apps and Desktops (formerly Citrix Virtual Apps and Virtual Desktops) is for app virtualization and Virtual Desktops is for desktop virtualization. Virtual Apps is a platform to deliver applications remotely and Virtual Desktops is a platform to deliver desktop remotely.
Virtual Apps
Citrix Virtual Apps is an application virtualisation software that allows applications access via individual devices from a shared server or a Cloud system. With Virtual Apps, you can have an application installed on a Virtual Apps server in a data centre and anybody around the world can launch that application on any device: whether it is a laptop, tablet, or mobile phone. Essentially Virtual Apps is application publishing, but you can also publish a desktop with Virtual Apps.
Virtual Desktops
Citrix Virtual Desktop is a desktop virtualization software that allows multiple users to access and run desktops installed at a centralised location, separate from the devices on which they are accessed. Virtual Desktops Desktops centralises the desktop lifecycle management in the data centre, which can reduce the costs of running a desktop while also improving data security.
Virtual Apps vs Virtual Desktop
When comparing Virtual Apps vs Virtual Desktops, the main difference is the isolation of Virtual Desktops – and the price tag that comes with that. Virtual Desktops is all about personal VDA, and each Virtual Desktops VDI instance requires approximately 200 virtual machines. Virtual Desktops offers a much richer visual experience and can dedicate a number of resources to each user, which means that Virtual Desktops will cost more in terms of outlay as it requires more storage, more IOPs, and more complex infrastructure than Virtual Apps. You can find more information here.  
vSphere
VMware vSphere is a hypervisor (a virtual machine monitor is computer software, firmware or hardware that creates and runs virtual machines) and management suite marketed to IT infrastructure providers.
Horizon View
Horizon View provides remote-desktop capabilities to users using VMware's virtualization technology. A client desktop operating-system runs within a virtual environment on a server. It also includes Instant Clone technology, which allows admins to rapidly make copies of virtual machines (VMs), as well as App Volumes, which is layering software admins can use to group certain apps together.
Microsoft: Windows Remote Desktop Services (RDS)
Originally known as Terminal Services when it first debuted in Windows 2000, Remote Desktop Services (now known simply as RDS) is a collection of technologies designed to deliver thin client solutions. Created by Microsoft, RDS allows users to connect to applications or virtual desktops hosted on a server. The user's session is hosted and processed on the server too – rather than on the local device.
When it was first created, it was an optional role and eventually became a mainstay of the Windows NT family of operating systems and was improved with each version of Windows.
The primary difference between Remote Desktop Services and the traditional mainframe environment is that the dumb terminals in a mainframe environment only provide character-based input and output. A Remote Desktop Connection (RDC) client or emulator provides a complete graphical user interface including a Windows operating system desktop and support for a variety of input devices, such as a keyboard and mouse.
In the Remote Desktop Services environment, an application runs entirely on the Remote Desktop Session Host (RD Session Host) server (formerly known as a terminal server). The RDC client performs no local processing of application software. The server transmits the graphical user interface to the client. The client transmits the user's input back to the server.
Teradici's PC-over-IP (PCoIP) is  a remote display protocol for delivering remote desktops and applications.
PCoIP uses the User Datagram Protocol (UDP), an alternative to the Transmission Control Protocol (TCP). PCoIP delivers bitmaps by encoding them on a remote host and then streaming the data to the client, transmitting only regions of the screen that change from frame to frame. From the client perspective, it's almost as if the client is watching a movie of the desktop's activities that's being created in real time. PCoIP can handle multimedia and graphics-heavy applications, but it does increase the CPU load on the remote host.
Which one to choose?
There are several factors to consider when deciding which remote protocol will suit your organization best. The bottom line is that "the "right" technology is whatever suits your organization's needs.
Citrix & VMWare – Paying More for Improved Functionality
Users often don't fully understand why they should pay more for one of Citrix or VMWare's products when they could just use RDS which has no additional costs. These products are a step up from RDS. It has been designed from their inception to replace desktop computers. It has many standout features which just aren't possible with RDS. They also give you far greater control. So, if you truly want a Hosted Desktop that can replace your PC, not just supplement it, then another VDI package is necessary.
DaaS vs. VDI
Cloud desktops are cheaper to implement and easier to manage than a full VDI. Learn how your company might benefit from implementing DaaS.
What is DaaS?
DaaS is a cloud-based desktop-delivery model where a cloud provider hosts and delivers virtual desktops to users. Rather than hosting VDI yourself — and fronting the associated costs — DaaS allows your company to subscribe to one of several services that will do the heavy lifting for you. DaaS customers are still responsible for managing their own desktop images, applications and security, unless desktop management services are included as a part of the subscription. For all intents and purposes, however, DaaS is a far simpler option than VDI to give employees a way to remote in.
What are the benefits of DaaS vs. VDI?
Cloud desktops are cheaper, easier to use and easier to implement than a VDI. They can save your IT department from some of the hassle that comes with VDI because the DaaS provider your company chooses will take care of resource provisioning, load balancing and network issues. And DaaS pilot programs require much less planning than VDI pilots. If your company expands or downsizes, DaaS can instantly expand or downsize with it. DaaS also circumvents the up-front costs required to set up a VDI, including any new personnel you might need to manage it.
As with VDI, users will be able to work from anywhere. But with cloud desktops, they will benefit from improved performance, even on smartphones and other devices with less powerful hardware than PCs have. As a result, devices and workers can be more efficient and productive. Unlike VDI, the costs of DaaS over time are predictable, thanks to the subscription-based model that providers use. Additionally, you aren't responsible for the time and money it takes to replace faulty hardware.
What are my DaaS options?
DaaS is becoming increasingly popular, which means many flavors are available for companies looking to hop on the DaaS train. Options include Amazon WorkSpaces, VMware Horizon DaaS, Virtual Bridges' Verde, dinCLoud, LeoStream, tuCloud and DaaS from Citrix. Citrix and VMware also both provide windows as a service through public cloud providers.
Cloudjumper is also becoming increasingly popular. Several years ago, CloudJumper was a big Citrix partner. Now they've acquired their key technology partner, IndependenceIT, and are targeting Citrix migrations.
The Future
Session Recording
Cloud providers popped up overnight to accommodate the transition, but in the haste, some elements were forgotten about.
One of those elements was session recording. Due to the nature of remote desktop access, session recording was not a simple thing to implement. Software was needed to handle the new virtualized architectures and that is where RecordTS comes into the story. 
At the very heart of remote access is the terminal server. This is a server that is configured to host user desktops using Microsoft Terminal Services, now known as Remote Desktop Services or RDS. Users log in remotely to their desktops from either a workstation or terminal using Remote Desktop Connection client software. The client software talks to the server using the Remote Desktop communications protocol or Remote Desktop Protocol (RDP). The user shares the server with other users who are all isolated and protected from each other.
In this scenario, it is possible to insert a recording service between the client and the terminal service in a typical "man-in-the-middle" configuration. In this way, the recording service intercepts all the RDP traffic and makes a copy of the session traffic. The users have no clue this is happening and their sessions are not delayed or noticeably changed in any way.
The session data is stored in a database and can be played back like a video at any time. The recording system is completely configurable and centrally managed. Each component can be located separately to accommodate almost any network configuration. Recording is limited only by the number of desktops a server can realistically host. Literally, thousands of servers can be recorded in large scale Environments.
It is also possible to record workstations as well as virtual machines in a hosted environment.
Want to Learn More?
RecordTS will record sessions reliably for a competitive price. Learn more at www.tsfactory.com.
10 Best Practices for Desktop Virtualization
Virtualization Desktop Infrastructures: The History, Benefits and Drawbacks
Comments or Questions?
Did you enjoy this Virtualization Desktop Infrastructures (VDI) wiki? Let us know! If you have any comments, questions or information you think should be included, please get in touch and send me an email at info@tsfactory.com.
Last Updated November 2023