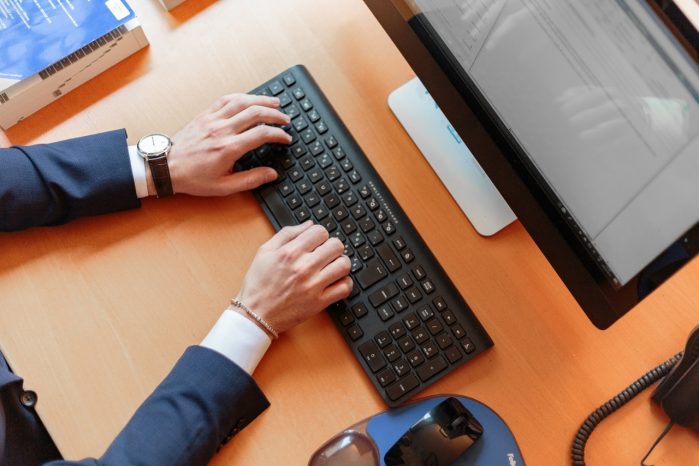 The Challenges of Long Term Remote Working
The pandemic has required that most organizations close their offices and ask their employees to work from home. This has presented challenges for employers and employees alike given the rapid expansion of remote working. This is according to a new report from Leonne International, polling 200 senior decision-makers from large and medium-sized companies.
The report states that more than a quarter (26 percent) of respondents believe their company lacks skilled workers to manage "widespread and long-term remote working for staff".
Meanwhile, four in ten businesses intend to increase their IT and tech investment to support their employees working in home isolation and almost half agree businesses should be more open to collaboration at this trying time.
According to Sridhar Iyengar, MD of Zoho Europe, the pandemic is an existential threat to many businesses, as "a significant number of companies are completely unprepared for the sudden shift towards 100 percent remote working."
"With this in mind, it is vital that technology providers work together to offer free IT support and advice to those who need it, in an effort to protect jobs, livelihoods and the wider economy."
Jonathan Young, CIO, FDM Group, said: "This threat has already forced many companies to fully integrate flexible working technology into business continuity plans. Whilst the sudden shift to complete remote working will be a shock for many, it's vital to recognize that many organizations can operate without a formal office space. Despite millions of workers remaining isolated at home for the foreseeable future and juggling family commitments, workers still want to get online and do their jobs as efficiently as possible.
"It's critical that business leaders take action to address these demands, bringing together digital talent from across the business to ensure every member of staff has access to online support and systems to continue operating as normal. Key to this effort is that senior management set the right example, using these online tools and platforms and ensuring that every member of staff follows suit and stays safe during this challenging time."
On top of this, more than half of those working on personal devices (58%) said they are having to store business information on them as a result, which could potentially pose a security risk.
To side-step this issue, Atlas Cloud company is supporting some clients in moving away from a "device-led" model of IT by encouraging them to embrace public cloud technologies and virtual desktop offerings, said Watson.
"Businesses should move away from device-led IT and towards server-led IT such as virtual or hosted desktops, where information is stored on on-premise servers or in the cloud," he said.
"Server-led IT is important for ensuring business security during the switch to home working as it means staff can work safely on any device and it takes the control of business information out of the hands of individual employees working on individual devices, where the information is more vulnerable and gives control back to the businesses which retain ownership of all their business information in the cloud."
Companies are therefore seeking ways of monitoring and recording these remote sessions for later playback and review. Employers are concerned that in the event of a security breach, they won't be able to see what was happening on users' desktops when the breach occurred. In addition, recording remote sessions offers a solution to maintain compliance, as required for medical and financial institutions or auditing for business protocols, etc.
TSFactory's RecordTS v5 will record Windows remote sessions reliably and securely for RDS, Citrix and VMware systems. Scalable from small offices with one server to enterprise networks with tens of thousands of desktops and servers, RecordTS integrates seamlessly with the native environment. Solutions start at $695 USD for small offices. Click here to learn more about secure remote session recording.
Coronavirus has forever changed our work culture. This experience shows us that while more employees can work successfully from home, they need the appropriate support from managers as well as from technology which can make them just as productive within their home as they were in the office.