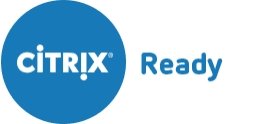 RecordTS for Citrix – The Smart Replacement for Citrix SmartAuditor & Session Recorder
TSFactory's RecordTS is a powerful recording solution for Citrix Virtual Apps and Desktops (formally Citrix XenApp and XenDesktop) as well as for VMware Horizon and RDS. RecordTS session recorder captures video of all on-screen activity – with technology that's more reliable than Citrix SmartAuditor.
RecordTS records user activities in every application and system area so that administrators, IT troubleshooters and auditors can replay any session, just as if someone had been standing over the user's shoulder with a video camera in hand.
RecordTS is the best alternative to replace Citrix SmartAuditor. 
Security and Compliancy Assistance
Recording sessions allows you to monitor access to files or programs that contain
sensitive or confidential information; for example financial data, customer information,
or personnel records. This information can be used to confirm you are meeting
compliancy and security requirements.
Built for the Cloud and Virtualized Environments
From the ground up, RecordTS was designed to work in hosted environments, making
it a tightly integrated solution to monitor remote access to your cloud infrastructure.
RecordTS works well with XenServer, VMware, Hyper-V, and other virtual hosting environments
built on Windows Server and Workstation virtual machines.
High-Reliability Architecture
In the event your network or database becomes unstable, your session data will be
buffered and stored locally until stability can be restored. There are internal mechanisms
(drain mode) to accommodate controlled, graceful system reboots as well as
support for session reliability and quick start so users are not left waiting to reconnect
to their active sessions.
Enterprise Design for Scalability
Whether you are recording one machine or ten thousand, RecordTS can handle the
job. With its robust distributed, centrally managed architecture, deploying session
recording to a large infrastructure is as simple as 1-2-3.
Citrix Ready
RecordTS is certified Citrix Ready (for recording and analyzing session activity in Citrix XenApp and XenDesktop environments. This certified integration ensures a reliable, full-featured user recording solution for all XenApp and XenDesktop users.
If you'd like to see more, we offer live demos for every country in every time zone.  Just click here to request a demo at a time that best suits you.
RecordTS v4 for Citrix XenDesktop 7
RecordTS v4 for Citrix XenApp servers
[maxbutton id="1″ url="https://www.tsfactory.com/forums/landingpage7/" text="Learn More" ]