Remote Desktop Session Recording Software for Citrix XenApp Servers
User Activity Monitoring Software
TSFactory's RecordTS for Citrix is a powerful, efficient, high performance recording solution for Citrix XenApp servers.
RecordTS can record whole XenApp farms by streaming session video to databases for later playback.
RecordTS's footprint is very small, barely noticable. Data is buffered to guarantee no data loss or corruption.
Record thousands of remote desktop sessions with no loss of data or degradation in system performance.
TSFactory's RecordTS for Citrix is designed for XenApp.
RecordTS is prepared for system failures by buffering session video when database connectivity becomes intermittant or goes offline.
Users see no session latency and experience down time due to periods of high usage.
With RecordTS's man-in-the-middle design, it's very hard for users to circumvent the recording process or know they are being recorded.
All components centrally managed.
Installation is a breeze as all components can be installed and configured with the whole system up and recording in under 15 minutes.
RecordTS wedges itself between the client and terminal services so that it can reliably intercept session traffic. Windows terminal services is reassigned to listen on another port and RecordTS installs its listener on the Citrix ICA port.
Session video is streamed directly to a database for storage and later playback. The system can be administered via the RecordTS Dashboard web console which enables licensing, features and where sessions can be viewed.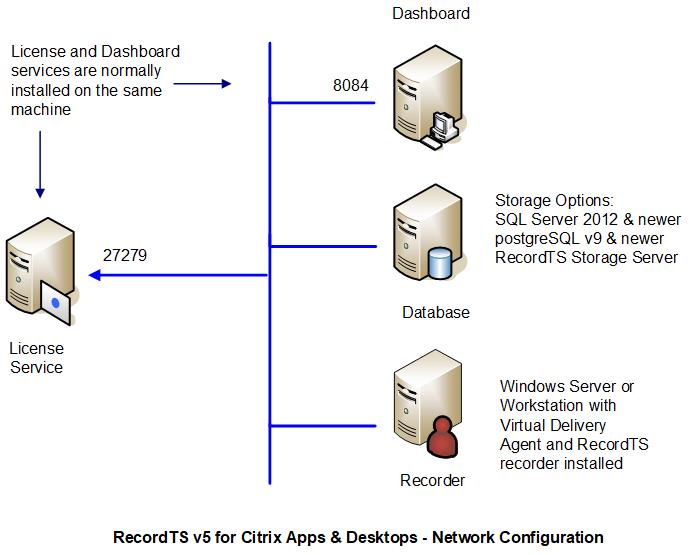 Affordable Power and Performance
TSFactory's RecordTS for Citrix is cost effective.
Pricing starts at $2495 USD for one server and 50 concurrent users.
Download the 30-day trial of the FULL version to start testing today!
Various stuff and reading material for those that need to know more.
Frequently Asked Questions
Answers to the most common partner questions.
How many users can I record with the RecordTS for Citrix version?
The base package allows you to record up to fifty (50) remote desktop users and one server. (requires corresponding Citrix licenses and software to work properly)
How much does the RecordTS for Citrix version cost?
The base package of RecordTS for Citrix starts at $2495 USD. You can expand the solution by adding more user and server licenses at any time.
Is support and upgrades included?
You can get support and upgrades with the purchase of a software assurance plan whereas subscriptions come with support and upgrades.