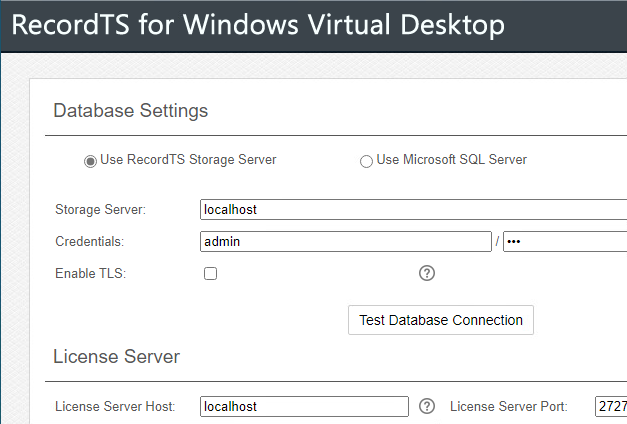 New Recorder Released with v6
RecordTS v6 now boasts a new recorder designed from the ground up to work with Microsoft Azure Windows Virtual Desktops. It is protocol agnostic and works with any hosting or cloud environment such as Citrix, VMware, AWS, etc.
What does protocol agnostic mean? It means that this new recorder does not wedge itself into the session communications channel and therefore does not rely on any communications protocol such as Microsoft's RDP or Citrix's ICA. Rather the WVD recorder installs itself on each user's desktop and can record all a user does in a video format. Session video can be streamed off the server for safe keeping on central storage server(s). Playback is done through any browser via a convenient playback URL.
Two benefits of this new recorder are that it does not require a reboot for installation and it can record local admin sessions as well as remote sessions, something the legacy recorders could not do.
Check out the new WVD recorder and let us know what you think. You can download the latest build of RecordTS v6 here:   Download RecordTS v6  or log into your customer account and navigate to Downloads.
Cheers
Tom from Raleigh, NC USA